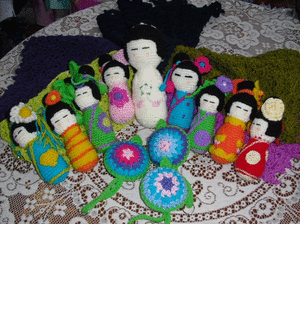 How to make an avatar
A pesar del poco tiempo que tengo para hacer cosas he logrado preparar parte de los pequeños regalos de navidad para mis amigas en la distancia.
In spite of the little time I have to do my things, I've managed to craft part of the little presents for my far away friends.
Siempre me gustaron las Kokeshis, esas adorables muñequitas japonesas hechas de madera y que se regalan a la familia y amigos como muestra de cariño y como amuleto de buena suerte.
I've always loved Kokeshis, those adorable Japanese Dolls made of wood and given to family and friends as tokens of love and lucky charm.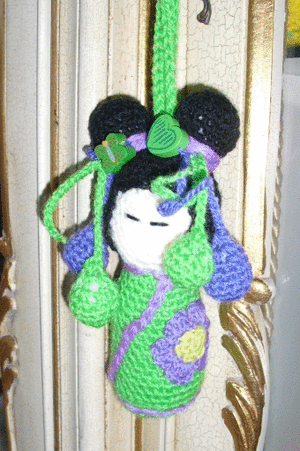 How do you make gifs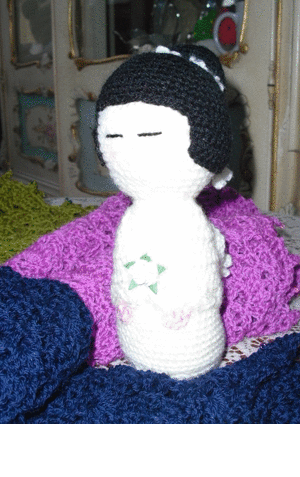 How to make an avatar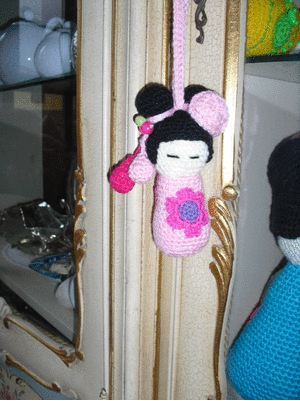 How to make an avatar
How to make an avatar
Tambien he hecho mandalas de la buena suerte...
I've also crafted good luck mandalas...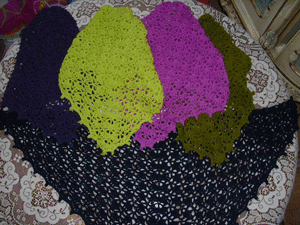 How to make an avatar
Chales para ser usados como bufandas
Shawlettes to be used as scarfs....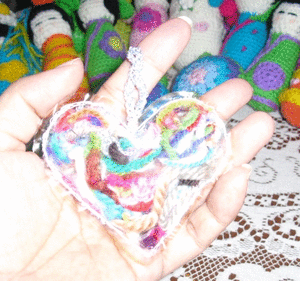 How to make an avatar
Y con los restos de lana de otras labores he hecho estos corazones. La idea original es de Elizabeth Cat.
And with the yarn bits I've made these hearts. The original idea belongs to Elizabeth Cat.
¡FELIZ LABOR!
HAPPY HOOKING!